The Good Food Finance Initiative
The Good Food Finance Initiative (GFFI) is a multi-stakeholder engagement process, aimed at providing actionable insights—including specific new investable opportunities and transformational innovations—to high-level financial decision-makers in government, the private sector, and multilateral institutions.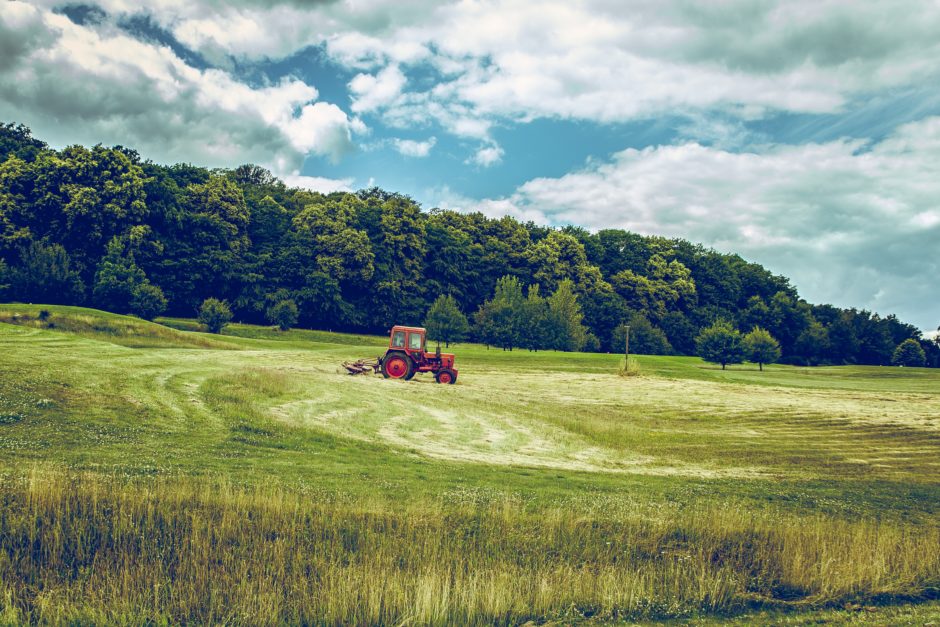 It is coordinated by EAT in partnership with FAIRR Initiative, a global investor network addressing ESG issues in the global food system, and in close collaboration with the World Bank. The Initiative operates through five main activity streams:
High-level Leaders' Roundtables to generate solutions that can be deployed by Finance Ministries;
A Core Working Group of Finance Ministry, Development, and Financial Sector partners, organized by a core secretariat team;
An Innovation Experts Group working toward new financial instruments and blended finance strategies;
A Network of Networks to ensure the aggregation, collation, and re-application of best practices, in relation to food system transformation financing.
Good Food Finance Dialogues to ensure high-level insights and expert innovations are grounded in and connected to local stakeholder needs and experience.
Good Food Finance is the simple all-inclusive term we are using to describe the optimal investment strategies to meet this multifaceted challenge. By "good", we recognize that we need new models of food system finance that:
Reward climate-smart agricultural practices;
Leverage Nature-positive solutions to build resilience;
Reduce non-linear compounding risks from pervasive overconsumption and major shocks;
Restore natural systems, biodiversity, and watersheds;
Enhance the agency of small producers and marginal consumers;
Weave value-building synergies across whole economies — reducing diet-related non-communicable diseases (NCDs) and catastrophic outcomes from pandemics such as COVID.
The Good Food Finance Initiative invites participants to explore critical converging areas of risk, urgently needed areas of structural improvement, and science-informed innovations in sustainable finance, to ensure the big decisions about rebuilding our world have the highest possible benefit to human and planetary health and wellbeing. In 2021, participants will work to develop a deeper understanding of the landscape of tools and innovations for sustainable food system finance, including:
Innovative, emerging, and next-generation food financing strategies;
A list of measurable and investable synergies (optimizing capabilities across food system sectors and functions);
Clear language about opportunities in development finance, capital markets, central banking, and national budgets;
Specific actions/aims related to the UN Food Systems Summit, the G7 and G20, and the COP26 UNFCCC negotiations.
These structural improvements and science-informed innovations will be developed through the Innovation Experts Group and Leaders Roundtables, including Sherpa-level working meetings, and will be shared to networks of partners and allies.
Key events on the GFFI calendar are:
•  1st Good Food Finance High-Level Leaders Roundtable: On Friday, April 30, 2021, we held the first High-Level Roundtable of the Good Food Finance Initiative (GFFI), convened by EAT and FAIRR, in close collaboration with the World Bank. The Roundtable was moderated by Rachel Kyte, Dean of the Fletcher School at Tufts University, and included leaders in government, the private sector, and from multilateral institutions.
In the weeks since, we have worked with participants, partner organizations, and with our select group of financial innovation experts, to finalize a shared Good Food Finance Mission Statement, available here.
•  Monthly Meetings of the Innovation Experts Group
•  Monthly Meetings of the Sherpas and Advisors Group
•  Stakeholders Dialogue with the Coalition of Finance Ministers for Climate Action
•  2nd Good Food Finance High-Level Leaders Roundtable (Sep 2021)
•  Launch of the Good Food Finance Action Agenda (Oct 2021)
For more information, contact the Secretariat at: gffi@eatforum.org